About ExpertRating

ExpertRating is an ISO 9001-2008 certified company offering online certification and training services to individuals and companies in over 160 countries. Over 2,700,000 people in 160 countries have benefited from ExpertRating Online Certifications.

See where ExpertRating Certified Professionals are working .


ExpertRating ranks within the top 0.01% of the websites in the world in terms of traffic and popularity according to the Alexa Rankings. ExpertRating is one of the world's only ISO 9001:2008 Certified companies (from TUV America) offering an ExpertRating Online Spanish Course (leading to ExpertRating Spanish Language Skills Certification (Introductory)).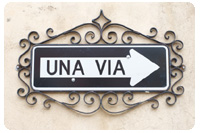 ExpertRating Online Spanish Course
Imagine yourself speaking, reading and writing Spanish. Now you can with Speed Spanish! This course is designed for anyone who wants to learn Spanish pronto.

You'll learn six easy recipes for gluing Spanish words together to form sentences.
ExpertRating Online Spanish Course Requirements:

For taking this instructor led ExpertRating Online Spanish Course you need Internet access, e-mail, and the Microsoft Internet Explorer or Mozilla Firefox Web browser, and a computer equipped with working speakers or headphones.


ExpertRating Online Spanish Course
Between 322 and 400 million people speak Spanish as a native language. The Spanish course would be useful to you if you are planning to work abroad, you plan to move to a Spanish speaking region or if you are interested in Spanish literature. The ExpertRating Speed Spanish Certification gives you a rare chance to learn the nuances of the language and be fluent in it.

Spanish is an Indo-European, Romance language and is closely related to the other West Iberian Romance languages. Spanish and Portuguese share similar grammars and vocabulary and a lexical similarity of approximately 89%. Spanish is one of the easiest foreign languages to learn and the Spanish course will teach you the basic rules, words, grammars and help you speak Spanish fast and fluently.

Spanish Language Skills Certification (Introductory)
At just $129.99, the ExpertRating Spanish Language Skills Certification (Introductory) is your 'best value-for-money' option for enrolling in a ExpertRating Online Spanish Course. Payments can be made using all major credit cards or PayPal. All payments are through secure online transactions. ExpertRating is a PayPal verified seller with over 200000 sales through PayPal.

ExpertRating upholds the highest privacy standards, certified by TRUSTe. As a TRUSTe seal holder, ExpertRating complies with TRUSTe's strict program requirements, ensuring that your information is always safe. Other TRUSTe seal holders include Yahoo, Facebook, MSN, eBay, AOL.

ExpertRating is an ISO 9001:2008 certified company, which reflects that our courses and tests conform to the highest international quality standards. Our training material is prepared by thorough professionals with years of experience, and goes through several rounds of analysis by expert teams to help develop well balanced, comprehensive and meaningful content.

Our website is certified by McAfee SECURE to be safe from potential hacking threats. The McAfee SECURE™ trustmark indicates that our website has passed McAfee's intensive, daily security scans. This ensures you stay protected from links to dangerous sites, phishing, and other online dangers.

ExpertRating Online Spanish Course Coverage:
Testimonials
The ExpertRating Online Spanish Course has received overwhelming positive feedback and reviews from students around the world. Here are a few:
"Although the amount of vocabulary was overwhelming, we were told to not worry because the most important thing was the recipes. Boy was he right. His "recipes" really helped me get the language into a recognizable form, so-to-speak. I will continue to study the lessons for quite a while even though the class is over. I feel confident with the foundation he has given us. I also look forward to Speed Spanish II."


"A novel approach and very effective."


"Dan: Great course & approach with the recipes. I've had several 'traditional' classes, which certainly gave me a good base, but my ability to put sentences together has improved by leaps & bounds. Muchas gracias!"


"Enjoyed this course very much. Hope there will be other language courses. Thanks"


"Fit my time period. Met my needs. Feel more comfortable with the language."


"Great class! Great tips on the easy way to speak Spanish. I wonder why high school Spanish teachers make it so hard."


"I am a nurse at the hospital interacting with a lot of Hispanic patients weekly. Although I do speak enough Spanish to get by, I was interested in increasing my grammatical skills as well as my vocabulary. I was pleased to find each lesson added to my base as well as improved what I have been trying to do. The lessons were very easy to follow. Being able to work online at my own pace and schedule was perfect. Thank you."


"I enjoyed the personal touch to the story in the lessons! I really liked this course, as it conveyed plenty of vocabulary in a short period of time, which I have not previously experienced with other spanish courses, books, or cassettes."


"I have already recommended this course to several people. I would like to know if there is a more advanced course available? I really enjoyed learning this way."


"I have been trying to learn Spanish for about 20 years...this is the first course I have taken in Spanish that made complete sense to me! Thank you!"


"I have encouraged Dan to create Speed Spanish 2 and 3. I desperately need Spanish for the work place, and this is the only way I can learn the language! Great course!"


"I have tried other books and tapes to try to learn Spanish, but this course was the most helpful. Very simple and very informative . The recipes were simply brilliant."


"I hope there will be another on-line Spanish class like this. It was very helpful (and kind of fun!)."