About ExpertRating

ExpertRating is an ISO 9001-2008 certified company offering online certification and training services to individuals and companies in over 160 countries. Over 2,700,000 people in 160 countries have benefited from ExpertRating Online Certifications.

See where ExpertRating Certified Professionals are working .


ExpertRating ranks within the top 0.01% of the websites in the world in terms of traffic and popularity according to the Alexa Rankings. ExpertRating is one of the world's only ISO 9001:2008 Certified companies (from TUV America) offering an Medical Billing Coding Course (leading to ExpertRating Medical Coding Skills Certification).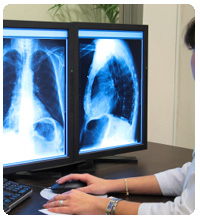 Medical Billing Coding Course
This knowledge will help prepare you to work almost anywhere in the medical field doctors' offices, clinics, public health facilities, hospitals, labs, nursing homes, insurance agencies, or even the comfort of your own home.
We'll go through each of the main systems of the human body integumentary (skin), musculoskeletal, respiratory, cardiovascular, gastrointestinal, endocrine, and male and female genitourinary outlining the medical terminology, conditions, diseases, injuries, treatments, and procedures you'll see most often in each of those systems. Along the way, we'll go through lots of real-world examples and coding exercises to get you using your coding tools in conjunction with your analytical skills to come up with just the right codes to describe any medical situation. In the process, you'll get all the hands-on experience you'll need to code medical insurance claims with confidence.
Medical Billing Coding Course Requirements:

Internet access, e-mail, the Microsoft Internet Explorer or Mozilla Firefox Web browser, and the Adobe Flash and PDF plug-ins (two free and simple downloads you obtain at http://www.adobe.com/downloads by clicking Get Adobe Flash Player and Get Adobe Reader). You'll need access to both of the main medical coding books we'll use in this course: 2007, 2008 or 2009 CPT manual, Professional Edition 2007, 2008 or 2009 ICD-9-CM, Physician Edition The spiral-bound editions are recommended for both books. The course works equally well for all three years of the books. These books can also be purchased from the following locations: www.Half.com, www.Ebay.com, www.Alibris.com, www.abebooks.com, www.chegg.com (you can rent or buy here).No prior medical experience is required, but knowledge of medical terminology and human anatomy will be helpful.


FAQs

Question: I have 2011 ICD9 data on my iPad instead of having the books. Is this acceptable for the course? I am very interested in taking the course.
Answer: It's not the instructor's preferred way for them to do it because it doesn't give them the opportunity to learn to use the books (a look-up just requires you to plug in a number or a phrase to find the information rather than use the book as a resource), but if that's the only way they can manage it, it's been done before. They would still have to get the CPT manual, as that is not available for free digitally. The other way to get free manuals, paper ones, is to call around to doctors' offices to see if they would be willing to give out their old copies. The course works with all books from 2007 to 2011.

Question: The question is, the medical billing & coding is only for US medical system or for both BC & US medical system?
Answer: The Medical Coding course recommended only for students residing in the United States.


Medical Billing Coding Course
Learn how to use the CPT manual and the ICD-9-CM to find medical codes for any disease, condition, treatment, or surgical procedure.

By the end of the Medical Coding course, you'll know how to find your way through both the CPT manual and the ICD-9-CM manual, and you'll be well on your way to a career as a medical coder!

Medical Coding Skills Certification
At just $129.99, the ExpertRating Medical Coding Skills Certification is your 'best value-for-money' option for enrolling in a Medical Billing Coding Course. Payments can be made using all major credit cards or PayPal. All payments are through secure online transactions. ExpertRating is a PayPal verified seller with over 200000 sales through PayPal.

ExpertRating upholds the highest privacy standards, certified by TRUSTe. As a TRUSTe seal holder, ExpertRating complies with TRUSTe's strict program requirements, ensuring that your information is always safe. Other TRUSTe seal holders include Yahoo, Facebook, MSN, eBay, AOL.

ExpertRating is an ISO 9001:2008 certified company, which reflects that our courses and tests conform to the highest international quality standards. Our training material is prepared by thorough professionals with years of experience, and goes through several rounds of analysis by expert teams to help develop well balanced, comprehensive and meaningful content.

Our website is certified by McAfee SECURE to be safe from potential hacking threats. The McAfee SECURE™ trustmark indicates that our website has passed McAfee's intensive, daily security scans. This ensures you stay protected from links to dangerous sites, phishing, and other online dangers.

Medical Billing Coding Course Coverage:
Testimonials
The Medical Billing Coding Course has received overwhelming positive feedback and reviews from students around the world. Here are a few:
"I found this Medical Billing Coding course to be very interesting and informative. I have been working as a unit secretary on the surgical unit of a local community hospital for 5 years and being able to approach the kind of data I am used to dealing with in a completely different way was very interesting to me."


"If you are interested in learning about medical billing and coding, you will not find a better place to begin, nor a better person from whom to learn. Thanks to Jennifer I ve found a new career. Her knowledge, gentle coaching and encouragement were key to building my confidence and my understanding of a complicated subject. Along with my highest recommendation and appreciation, I give Jennifer five stars!!"


"I have been a certified coder CPC with the AAPC for three years now. I have been a medical biller for 20+ years now; but, since I do not code per se, I felt a beginner s course would help me keep up on coding. Thanks, the Medical Billing Coding class did do this for me."


"I wanted to thank you for the way you conducted this Medical Billing Coding class. You made it fun and intriguing. There were some obstacles, but they were challenging to jump."


"Thank you for your expertise and professional organization of such a course. I have found a "remote" job from an insurance company. A RN adjudicator is mentoring me. I am so excited."


"Thank you so much, I have spent a lot of money on other courses and did not learn as much as I did in this Medical Billing Coding class."


"Your teaching method is EXCELLENT and very easy to understand! I have two friends in our church that are taking this course from other institutions and they have been with their course close to 18 months and one has graduated and last week after the 2nd lesson I was able to help her understand the Superbill and where to place the different codes correctly. I am enjoying this class very much and looking forward to what more you have to teach me. THANK YOU!"